Argosy & Airstream Padded Window Covers
A few years ago, Hornsby Canvas & Tarpaulin Ltd. was approached by a customer requesting padded window covers to help protect the curved windows on his Vintage Argosy Recreational Vehicle while traveling. We patterned the windows and custom manufactured the padded covers he requested. Through word of mouth and the internet, news of this project circulated and we began to receive more requests for these window covers.
We now have two styles of padded window covers that fit both the Argosy and Airstream Recreational Vehicle formats. Style #1 is a one-piece unit that covers all three windows. Style #2 is a two-piece unit covering only the curved windows.
All covers are manufactured using a Sunbrella® material with a 3/8″ dense foam insert.
View our complete listing below. Click on a photo to enlarge.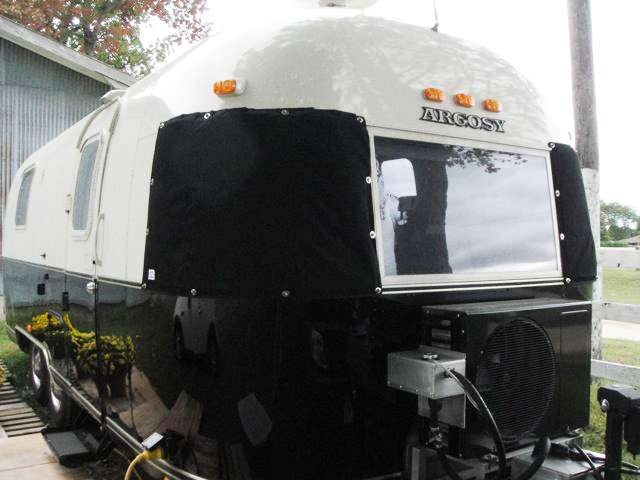 The covers have Common Sense Fasteners installed for attachment to the RV. We supply the studs that need to be installed on the RV itself.
Office
96 Spruce Street
Tillsonburg, Ontario  N4G 5V3
Hours
Monday - Friday:
8:30am - 4:00pm
Saturdays & Evenings:
By Appointment Only
Call Us
519-842-2289
888-744-7849
(Toll Free North America)